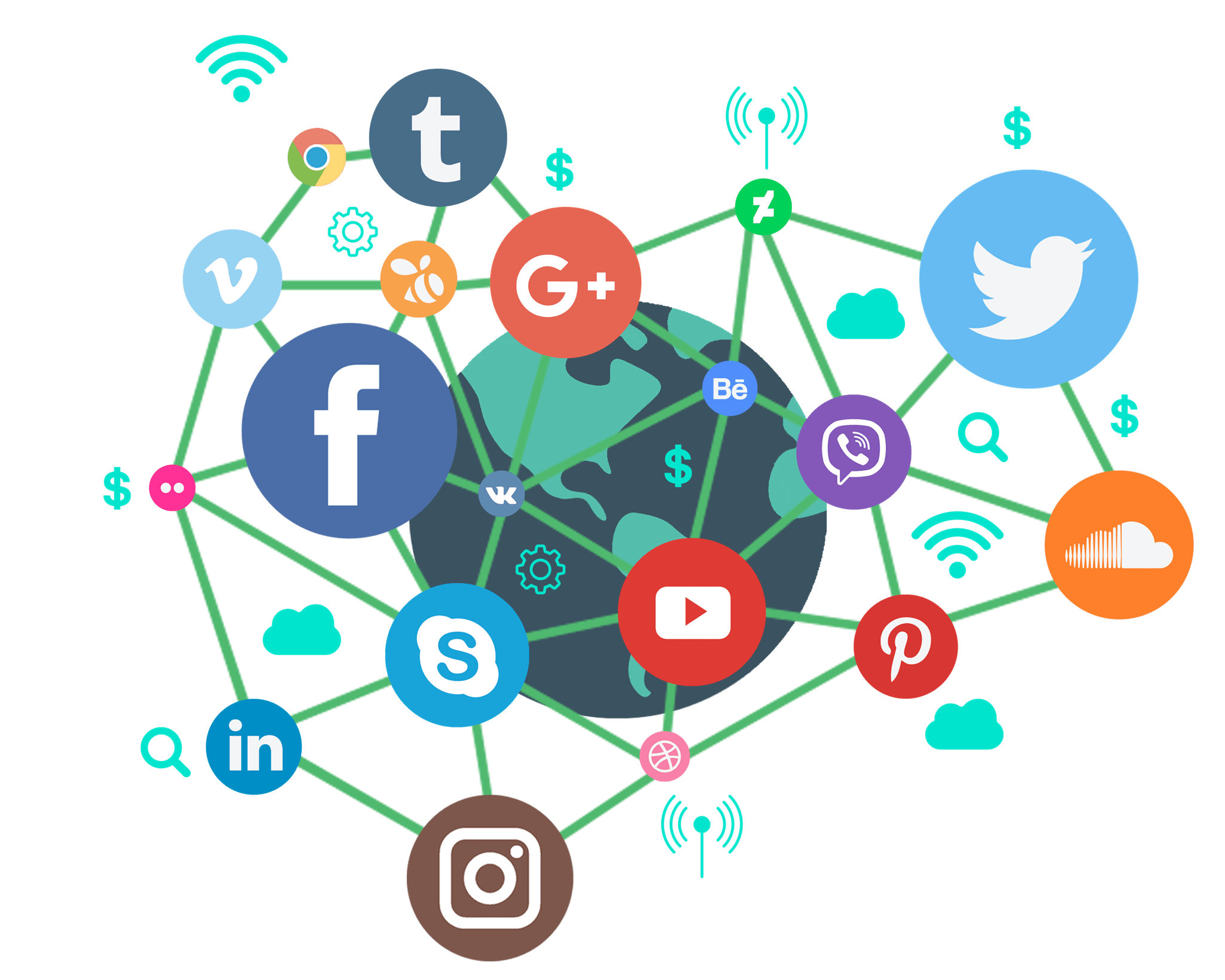 Social Media Marketing
Do you want to increase your company's online visibility, client base, and revenue? If so, you must join the social media revolution! Suppose you want to establish yourself as an authority in your field. In that case, consider using our social media marketing service.
Companies of all sizes in today's digital era may benefit from social media marketing. It would help if you took advantage of opportunities to connect with potential customers and expand your brand's reach. Incredibly, put in the time and effort to master social media marketing. You can trust us as we are a top social media marketing agency in Pakistan, Karachi.
Award Winning Digital Marketing Agency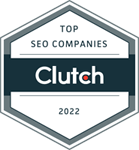 Burger King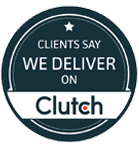 Burger King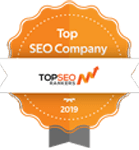 Burger King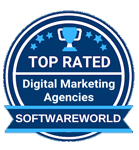 Burger King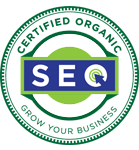 Burger King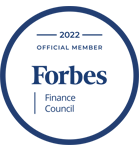 Burger King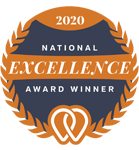 Burger King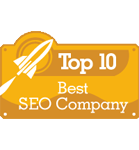 Burger King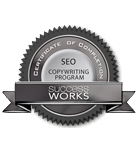 Burger King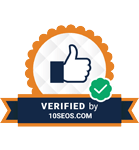 Provides Every Solutions which Helps you to Grow your Business.
Are You Looking For Social Media Marketing Services?
Why Use Social Media Marketing Services?

If your content reaches the right individuals, it's useful. Using social media for advertising lets you target your audience based on age, region, and online behavior. Social media marketing experts can target your ideal customers, analyze their online behaviors, and produce ads and content that resonate with them.

Social media marketing has evolved and become a powerful online tool for marketers. Social media sites like Facebook, Twitter, LinkedIn, and Instagram could help your business find new customers. By liking and sharing posts, you can reach more people online and talk to more of them through social media content marketing.

The Global Web Index says 54% of internet users research products on social media. 49% of clients seek brands using social media influencers. A social media marketing campaign may boost brand awareness and customer visibility.

Google and Bing integrate updates, Tweets, profiles, and comments in their search results. Sharing your content on social media can bring more people to your site and help it rank higher in search engines.

Small and large organizations may reach their target populations using social media marketing. On social media, you may promote inexpensively. Social media marketing helps you get a worldwide audience without increasing effort or expense.

The company can change our social media marketing packages to fit your goals and budget. You may develop logos and arrange social media content. You must use social media for marketing to keep a good reputation with your target audience and a strong B2B social media marketing game.
Why Choose Us
"Digital Marketing" refers to promotional efforts using digital channels. Social media, websites, search engines, and other online mediums are all excellent places to spread marketing messages. You can use these services from almost any internet-connected device, like a smartphone, computer, laptop, etc.
Boost Your Company to New Heights With the Help of Our Social Media Marketing.
Look at the work of our top SMM marketing agency in Karachi, Pakistan. You can rely on our SMM services since they are developed just for you by an experienced SMM agency.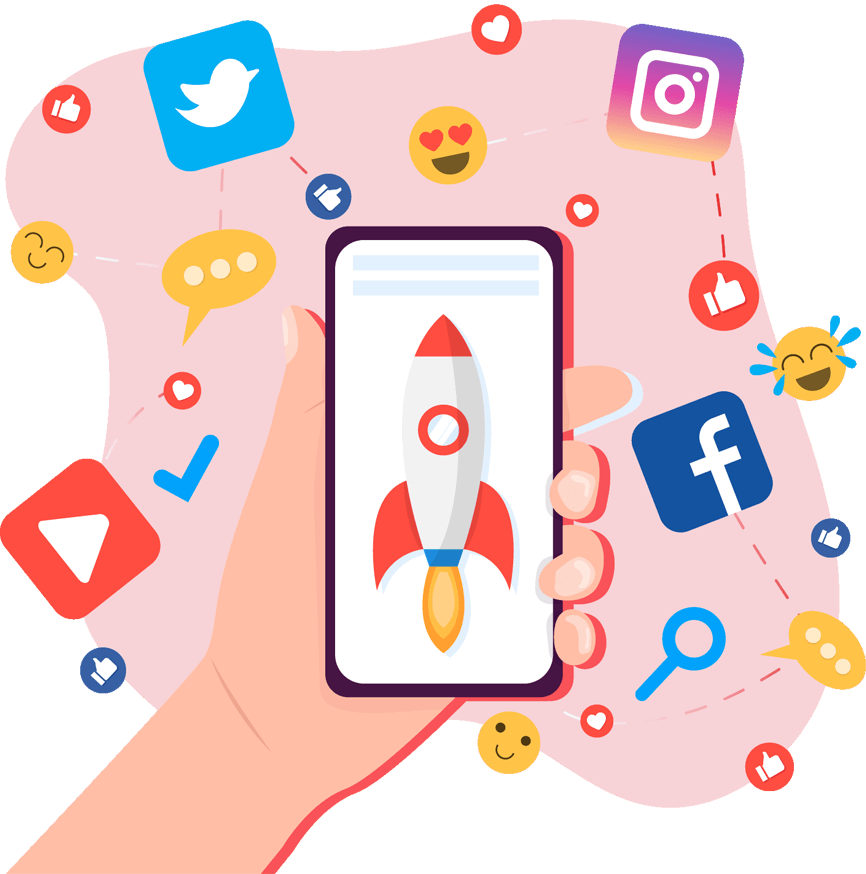 Top Social Media Marketing Company in Karachi, Pakistan, Helps Businesses Grow Online.
We are happy to offer you interesting social media packages to help you reach your goals and connect with your audience. We are a top social media marketing company in Karachi, Pakistan, offering expert, effective social media management services. If you want your company to flourish, social media marketing is something you should look into right now.
Get Real Results From your Social Media Marketing by Hiring the Top Agency in Karachi.
It's estimated that 75% of consumers consult social media before purchasing. Top Digital Marketing is the best company for social media marketing because they have technologies that speed up sales. Suppose you choose us as your business partner. In that case, we can help you grow your company's client base, keep more customers, and make more money.
Our Top Social Media Marketing Services in Karachi, Pakistan, may Help Your Business Profit.
Search Engine Optimization
Search engine optimization and social media marketing may help you advertise your company online. Top Digital Marketing does keyword research and creates SEO-optimized content to boost Facebook traffic. We develop shareable videos, infographics, and blog pieces to increase social media traffic.
Video
Making
More than eighty-two percent of all user-generated content on the internet is video. Intriguing films spread the word about SMM on YouTube and other social media sites. Our video marketing group produces a range, including behind-the-scenes vignettes, tutorials, and product demonstrations.
Online Reputation Management (ORM)
How can I manage social media? Our social media marketing team for Facebook works hard to make it easier to keep an eye on brands and interact with fans. We keep an eye on and manage your online reputation by making targeted content for social media, looking for good reviews, and fixing problems.
ADA-Compliance Services
As a customer-focused YouTube social media marketing service, we've prioritized accessibility. Our staff ensures that your website and social media postings are ADA-compliant. We don't use jargon, provide transcripts and closed captions for digital content, and explain visuals whenever possible.
PPC
Marketing
Statista says social media PPC ad impressions have climbed 20% year over year. Our social media PPC advertising services increase visibility and clicks. First, we'll determine your target audience, find high-performing keywords, use sponsored updates, and use interesting photos, videos, and subtitles.
Email
Advertising
Top Digital Marketing's email advertising solutions may boost online audiences and leads. Our SMM company will combine SMM and email marketing to assist your customers. We research your market to find out what problems your prospects are having and then offer solutions via email, social media, and Snapchat.
Conversion Rate Optimization (CRO)
Only 22% of companies are pleased with their social media conversion rates. Top Digital Marketing can help you improve your Snapchat marketing and turn more followers into buyers. We enhance social media landing pages, split test headlines, and use social media content to increase your conversion rate.
Amazon
Advertising
TikTok and other social media may increase Amazon sales. With our social media marketing services, you can build, manage, and evaluate your Facebook content strategy. We also study social media advertising tactics, including Twitter marketing, to determine when and how each works best for your business.
Web Development & Maintenance
Consistent page branding and social media reviews boost credibility and wow prospective buyers. Our Pinterest marketers and social media marketing (SMM) experts use social media listening to learn more about your business and find problems with your brand. We also integrate social networking call-to-actions like share buttons and feeds.
Content
Writing
You need interesting, useful content for all your digital platforms, from your website to Instagram to Twitter and LinkedIn. Our social media marketers will develop interesting content. We do market research, adapt your brand's voice, and create fresh marketing material.
Link
Creation
Top Digital Marketing promotes link-building with LinkedIn advertisements. Our link builders help you get more leads from Pinterest marketing. They'll generate pins linking to your website and promote it on Twitter. We'll share your material with social media groups to boost your authority.
eCommerce
Promotion
Instagram and other social media may boost your online business's visibility. We'll post updates on Facebook and upload photos of your products to bring more people to your website and make you more money. We use Pinterest to spread the word about your brand and increase your products' visibility in visual search results.
Hire Us for Top Facebook, YouTube, Instagram, and TikTok Marketing Agency Services in Karachi, Pakistan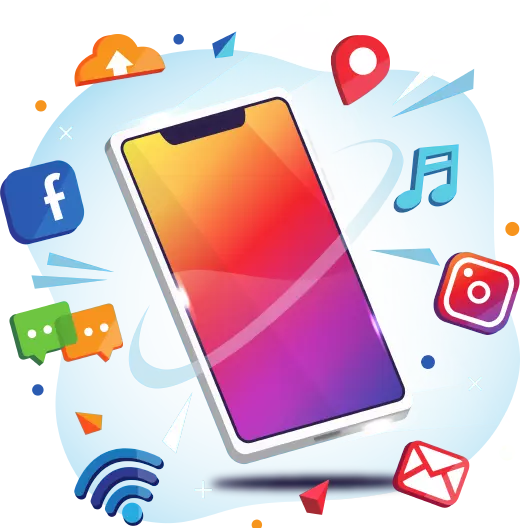 Top Facebook Marketing Agency Services
Please tell people about our organization on Facebook and use this platform well. The best way to market and get new consumers. Creating a website and promoting it may help. It may bring people to your shop. Facebook marketing services in Pakistan increase brand recognition and traffic from Facebook users. We're your best option if you're looking for top Facebook marketing agency services in Karachi, Pakistan.
Facebook campaign management
Top Digital Marketing offers Facebook marketing in Pakistan. We can manage your Facebook marketing to make your business more visible, attractive, and engaging.
User-engagement
With user participation, your Facebook campaign will succeed. Our top-tier Facebook marketing services will boost your company's visibility.
Increased success
Top Digital Marketing dominates Facebook marketing in Karachi, Pakistan. By raising conversion rates, we assist small companies and startups in gaining revenue.
Local traffic visibility
We have a lot of experience with Facebook advertising, so we know how important it is to talk to potential customers on your page.
Top YouTube Marketing Agency Services
Millions of people use YouTube to promote their products. YouTube marketing may increase income and consumer visibility for businesses. Top Digital Marketing, a top SEO service, can market your company on YouTube. You've come to the right place if you're searching for a top YouTube marketing agency services in Karachi, Pakistan.
Get People's Attention
Top Digital Marketing produces videos for YouTube. We will craft engaging titles and descriptions for your films using search engine optimization.
Increase site traffic
YouTube's 1 billion monthly users make it a great area for firms to advertise. Videos in advertising may be beneficial, particularly for startups, and attract buyers.
Publicize videos online
Viral marketing may develop a fan base rapidly and inexpensively. We create videos that inspire YouTube users to share your content on social media.
Accessibility benefits
Anyone in the world may easily access YouTube and join its fans. YouTube's 60+ languages allow worldwide corporations to interact without translation. Our video marketing skills can boost your YouTube channel's exposure.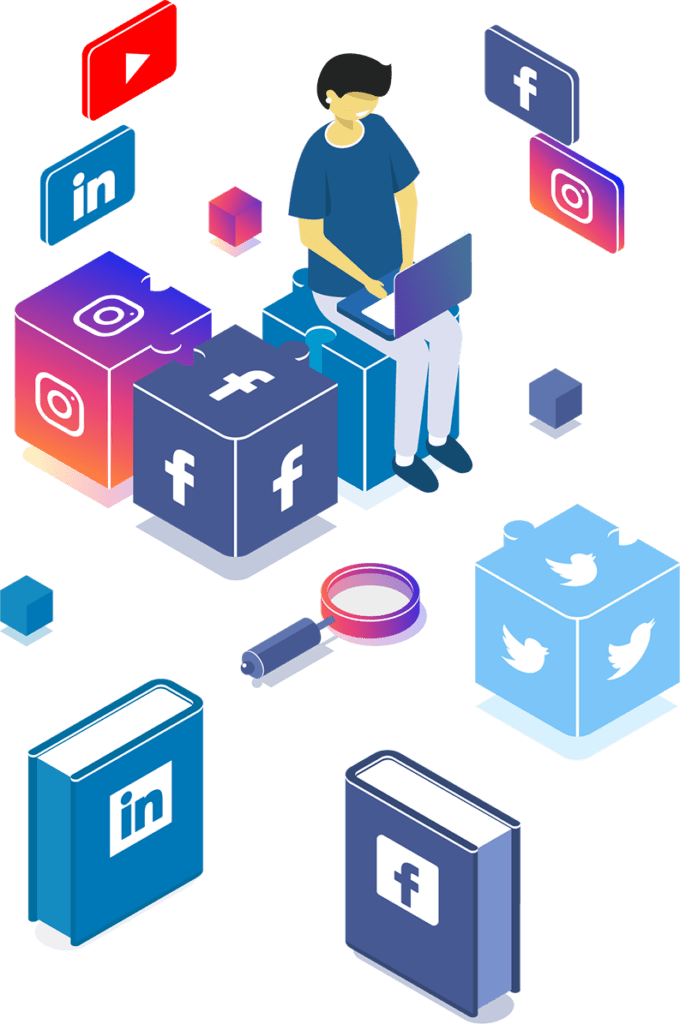 Top Instagram Marketing Agency Services
Like Facebook, Instagram makes it easier to submit photos and create advertising. Instagram posts battle against the odds. Users of Instagram are extremely aesthetic because of Instagram's reputation for magazine-quality images. Your company may make up-to-date content with the help of a team that stays on top of current events. 

Using data-tracking technologies, we can determine how successful (or unsuccessful) each campaign was and make changes to your strategy.

We can help you find and analyze your audience to maximize Instagram's targeting choices.
We can keep an eye on your Instagram profile and campaigns so that we can handle problems as soon as they come up. We answer fan emails to stay in contact.

If you want more Instagram followers, try purchasing ads. From picture concepts to marketing success analysis, we handle it all.

We can establish a post that fits Instagram's creative tone. We can also help you create a fan-attracting profile.
Top TikTok Marketing Agency Services
Many organizations' marketing efforts have migrated from Facebook to Tiktok. TikTok's advertising capabilities have helped several businesses since its introduction. Current TikTok ads include:
BrandTakeover ad
When the user starts TikTok, a 5-second static or animated ad appears full-screen. Brand takeovers boost traffic to her site or TikTok channel.
In-feed native videos
Full-screen ads between user-uploaded videos. These ads mimic Instagram Stories because they link to download sites or app stores.
Branded hashtag challenges
Brands or businesses start these hashtagged conversations. Those with similar interests share movies. These films are a bundle of native in-feed ads or brand takeovers.