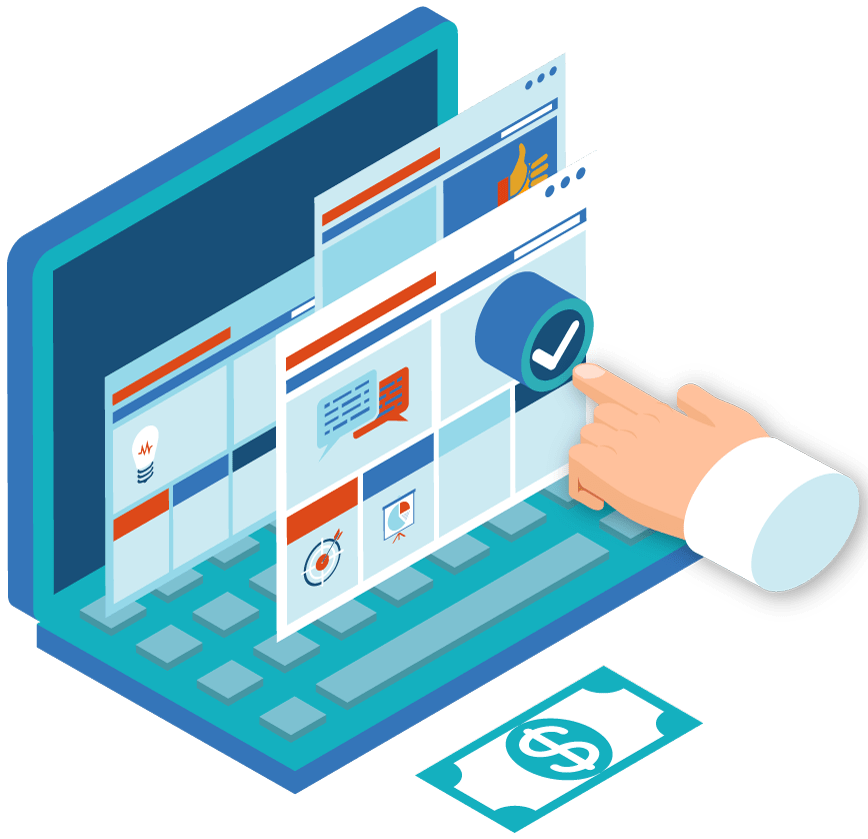 Pay Per Click (PPC) Management
How does PPC work? Pay-per-click advertising lets you decide your website's price per click. Google and other search engines and social networks offer a service that allows companies to buy ad space based on what people search for online and what they do online. In search engine marketing, advertisers bid every time someone does a search using certain words, which are called "keywords."
When someone searches Google for "auto insurance quotes," they'll only get ads for car insurance companies that believe the term is relevant. High prices may be necessary to ensure your ad gets viewed. The company willing to spend the most per click usually appears first. Our Pay Per Click management services in Karachi, Pakistan, at Top Digital Marketing, will help you boost your company's conversions and income with a tailored PPC strategy.
Award Winning Digital Marketing Agency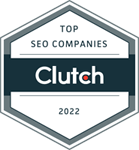 Burger King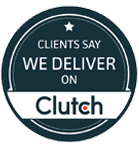 Burger King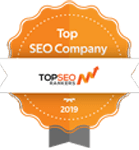 Burger King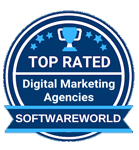 Burger King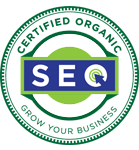 Burger King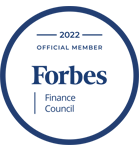 Burger King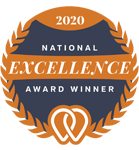 Burger King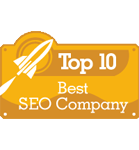 Burger King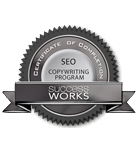 Burger King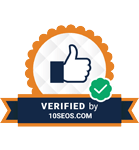 Provides Every Solutions which Helps you to Grow your Business.
Are You Looking For Pay Per Click Management Services?
We provide the finest Google ads PPC management services in Karachi, Pakistan
We're the best Pay Per Click management company in Karachi, Pakistan. Digital marketing services are in demand due to internet competition. You may get compensated when someone clicks on one of your pay-per-click ads and visits your site. Pay-per-click (PPC) bid management includes bidding on keywords for search engine-sponsored links.

Focus on first-page Google Search Terms (SERP). We provide you with the best PPC campaign management services in Karachi, Pakistan. Finding and arranging keywords into ad groups and campaigns may take effort.

Our expert team analyzes your business to improve PPC advertising and sales. The search engine will lower the CPC if an advertiser customizes an ad campaign. Long-term, you'll spend less on ad clicks and earn more.

Top Digital Marketing's Google AdWords management services in Karachi, Pakistan, will market your products. They'll get more people to visit their site by using paid advertising to target people who are most likely to buy.
First, our experts will run tests to determine which methods will give your paid advertising campaigns the highest conversion rates. Our team wants your company to prosper.

Top Digital Marketing's team provides a comprehensive insight into paid advertising campaigns. Monthly reports track your conversion rate. You may always request a modification to the existing plan.

Top Digital Marketing's PPC management helps boost your ROI. Our team analyzes your company's growth statistics to improve AdWords.
Why Choose Us
"Digital Marketing" refers to promotional efforts using digital channels. Social media, websites, search engines, and other online mediums are all excellent places to spread marketing messages. You can use these services from almost any internet-connected device, like a smartphone, computer, laptop, etc.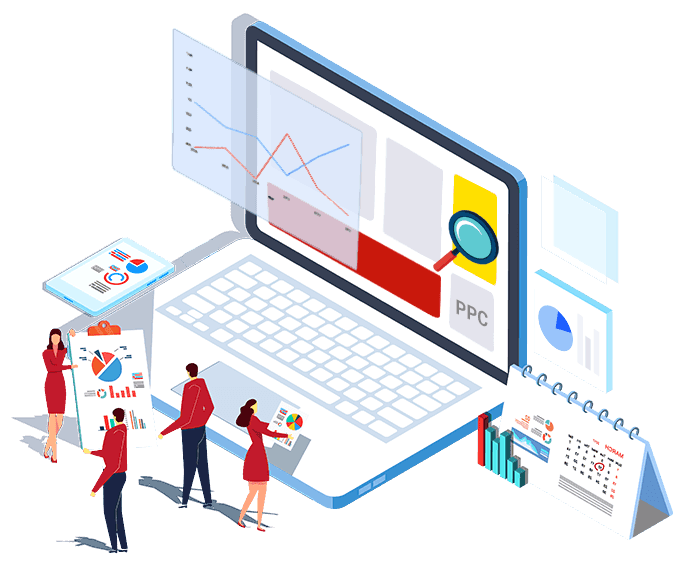 Use PPC Advertising Management Services in Karachi, Pakistan, to Make Wise Branding Choices.
Seeing competitors gain more attention if your firm is weak might be discouraging. If you choose the top PPC business, lead and conversion rates may please you. The best PPC management firm monitors ad bids and campaigns to maximize exposure without going over budget.Even though PPC services are more expensive, a new organization may desire to invest in them because they are the key to success.
Suppose you want a Pay Per Click management company in Karachi, Pakistan. In that case, if that care about your company's success, choose Top Digital Marketing Professionals. You can quickly reach your goals with Top Digital Marketing's PPC solutions. Account creation, bid administration, campaign monitoring, and conversion tracking are handled. Managing new platforms for display ads that share content could help you reach a larger audience.
Our Pay Per Click Management Services in Karachi, Pakistan
We are an experienced PPC AdWords management agency in Karachi, Pakistan. Hire us for these services:
Paid-search advertising
Use our PPC services at our sponsored search agency to boost your brand's visibility. The PPC experts at Top Digital Marketing will look at your business's goals and target audience, choose profitable keywords, and develop effective bidding strategies.
Keyword
Research
Our pay-per-click advertising business uses different tools to learn how customers search and predict the words they will use. We classify terms based on their importance and searchability. Our experts in paid search will change the keywords you choose so that they are more likely to attract your target audience.
Bing and Google advertising
Increase your website's exposure and profits by using search engines. Top Digital Marketing's PPC professionals perform extensive PPC audits to promote your products and services. We can increase the number of people who visit your website by optimizing PPC ads for each platform.
A/B Split Testing for Ads
Our PPC management agency sets up parallel campaigns to measure ad performance. We test your page's structure, image, headline, and call-to-action to discover which works better with PPC ads. Our PPC agency will optimize your future sponsored search advertisements based on split-test results.
Optimizing Landing Page Conversion
Your leads will rise thanks to our pay-per-click advertising company. We provide CTAs, text, keywords, and headlines for landing pages. To impact individuals, our PPC agency combines SEO and PPC best practices.
Advertising on social networking sites
Half of the internet users search social media for product information. Pay-per-click advertising could help you build brand awareness, lower marketing costs, and reach new customers. Our PPC professionals analyze your potential customers and determine how they utilize social advertising media. We build methods to enhance your brand's exposure and stimulate product involvement.
YouTube
Ads
Focused YouTube video marketing creates memorable ads. Our PPC management company will try out YouTube targeting, video remarketing, and more for your in-stream ads. Our YouTube advertisements reflect your brand's voice and personality to reach your target consumers.
Pay-Per-Click Management
Join our PPC firm, and we'll deliver targeted traffic to your landing sites. Our PPC management company handles keyword analysis, channel design, PPC campaign deployment, campaign monitoring, and split testing. Our PPC agency creates conversion-optimized, cost-effective programs.
Amazon's
PPC
Amazon's products and videos may enhance profit margins by attracting online buyers. We'll improve your return on investment (ROI) by using our Amazon PPC advertising management solution. Our PPC advertising company will ensure that your Amazon campaigns are optimized for keyword match types and negative keywords.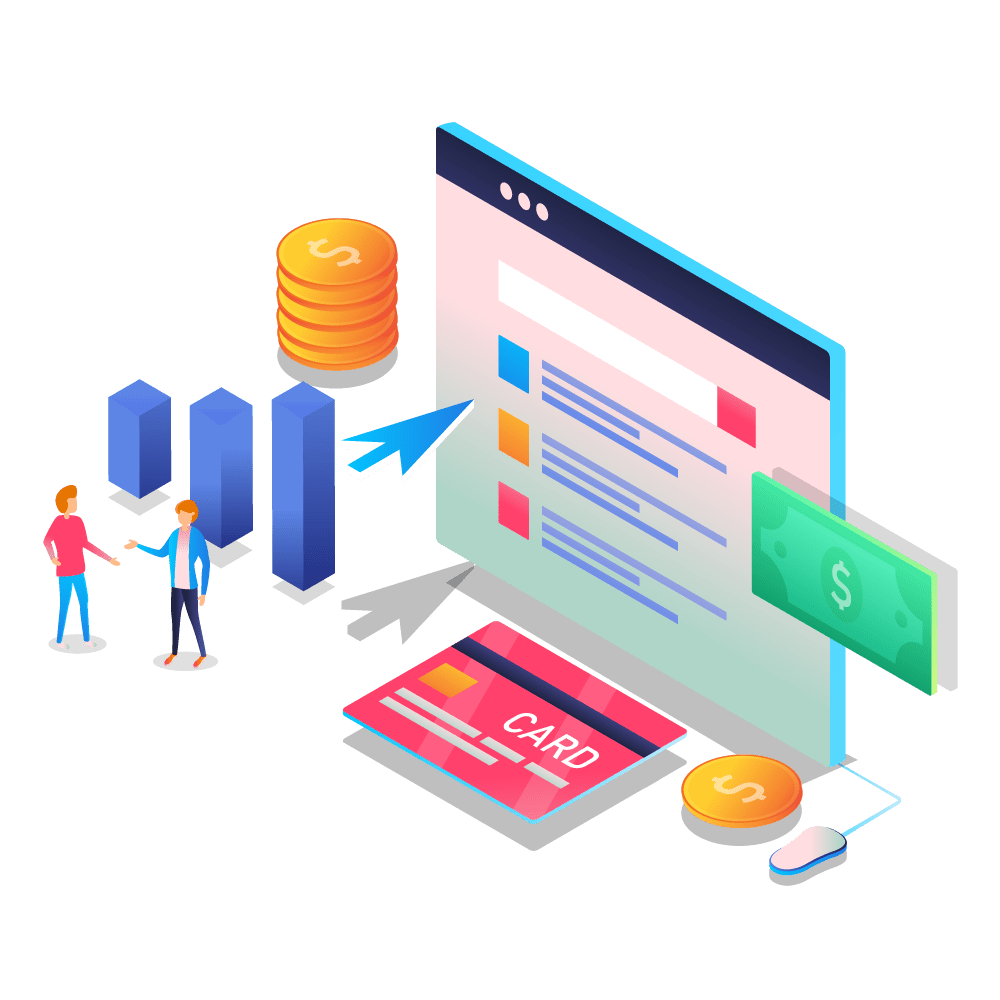 Why Top Digital Marketing's PPC Services Outperform the Competition
Top Digital Marketing is a trustworthy pay-per-click provider that cares about your business. Every PPC campaign we handle benefits from our expertise. We'll take everything from a PPC audit and account setup to ad management and campaign monitoring. If you're looking to get the most out of your ad budget, our Google AdWords management services in Karachi, Pakistan, may help.
When you collaborate with our PPC agency, expect the following:
Pay-per-click Analysis
When you hire our pay-per-click advertising company, we'll ensure that your campaign meets all the important requirements. We do detailed PPC audits to discover campaign issues so you can enhance results. Sponsored search experts assess account structure, remarketing methods, and analytics to measure account performance.
Detailing
As your PPC marketing agency, we keep you updated on what you're doing online and how your campaign is going. We give you detailed, personalized reports on the Google Analytics data, keyword rankings, and overall performance of your campaign. Our PPC management company's client dashboard lets you track campaign success in real time.
Dedicated Pay-Per-Click Agency
Our pay-per-click advertising firm emphasizes adopting customers' voices. First, we examine your marketing goals and existing campaign success to provide data-driven guidance. Once a month, we'll meet with your project managers and be accessible for ad hoc PPC strategy conversations.
Multiple-location PPC
Do you serve many areas and people? Check out how our PPC management company uses a multi-location PPC framework to help you get the most out of your advertising dollars and reach the right people. Your PPC campaign will be arranged by ad group and area, with customizable callout extensions, site connections, and ad content.
PPC experts
Top Digital Marketing simplifies SEO's difficult, mind-numbing parts so you can develop your company. If you work with our pay-per-click company, you'll only have to deal with one person for PPC management and questions. Let our PPC company manage your online marketing.