Social Media Ads Eat Below The Red Line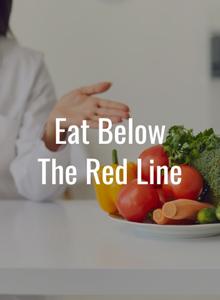 Business Name: Eat Below The Red Line
Industry: Health
Challenges & Objective:
The goal was to get them leads to sign up for a cheaper $7 week plan, then allowing the client to upsell them more expensive plans and courses that lasted longer.
Conclusion:
Overall, this client seems most successful by connecting with potential customers via events and video views. Their initial service is also very affordable which allows them to get people into more expensive programs.
The quality and catch lines on the videos they are far surmount most that I have done. These are created by one of the clients but are fully engaging while allowing intrigue. But provides value.
Client on their own is also using text(SMS) notification about their challenge and drip sequences as people buy to keep them engaged especially up til the start of the 5 day challenge.