Logo Design for Statinfer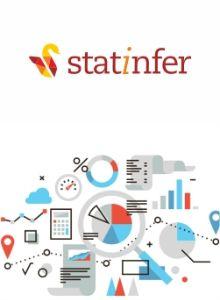 Business Name: Statinfer
Industry: Education (Data analytics)
Client's Requirement:
The data science trainer and R&D client provides training on machine learning, deep learning, and Artificial Intelligence using tools like R, Python, and TensorFlow. The client reached us for a logo design.
Process Followed:
We follow a common process for all our clients. As this client had unique requirements, we brainstormed within the team and tailor-made the process that best suited the client's goals.