Logo Design for CIAO Patisserie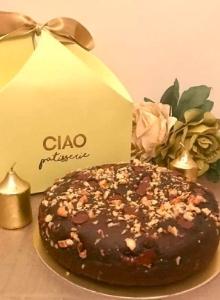 Business Name: CIAO Patisserie
Industry: Food & Bakery
Client's Requirement:
The client is from North India. To give their customers more varieties, they were keen on baking French and Italian pastries. Also, they were famous for baking macarons. The client requested a simple text logo that looks appealing and soothing.
Process Followed:
We follow a common process for all our clients. As this client had unique requirements, we brainstormed within the team and tailor-made the process that best suited the client's goals.